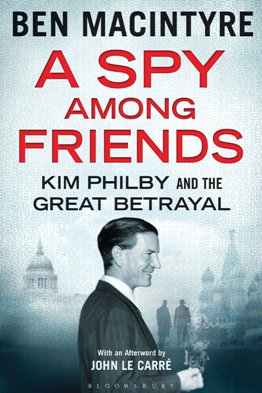 Lionsgate nabył prawa do serialowej ekranizacji biografii sowieckiego superszpiega Kima Philby'ego, opisanej w książce Ben Macintyre'a "A Spy Among Friends: Kim Philby and the Great Betrayal".
Dla przypomnienia, Kim Philby, jako tajny agent radzieckiego NKWD/KGB, jest uważany za jedną z największych kompromitacji brytyjskich służb specjalnych w jej historii.
Philby, na zlecenie radzieckich służb, został przyjęty w 1940r. do służby w brytyjskiej agencji wywiadowczej (MI6), a w trakcie swojej kariery w tej instytucji, nawet kierował Sekcją IX, odpowiedzialną za sprawy kontrwywiadu przeciwko ZSRR.
W związku z zacieśniającymi się podejrzeniami był nawet czasowo zwolniony ze służby w MI6, ale ostatecznie został do niej przywrócony, ze względu na wpływ wysoko ustosunkowanych przyjaciół.
Dopiero w 1963r. pętla podejrzeń zacisnęła się na tyle, że Kim Philby uciekł do ZSRR.
Superszpieg zmarł w ZSRR w 1988r. i został pochowany z honorami należnymi generałowi KGB.
Trzymam kciuki, aby ta ekranizacja się powiodła.